North America's leader in bean to cup solutions, Cafection creates, designs and builds top quality machines equipped with a unique reverse French press, guaranteeing the best fresh brew in every cup.
Visit Website
Smart Coffee Machines
Since its debut in 1996, Cafection has gained the trust of the industry through reliable and innovative fresh brew coffee equipment. Thanks to a sales force throughout North America and a high quality customer service, Cafection has become a leader in the office coffee service market. Our mission is to provide high quality coffee experiences to the consumers. This is why customer service and proximity are so important to us. With over 20 years of experience in the coffee industry, Cafection has developed strong partnerships with leaders in their fields of work.
Cafection still strives to remain on top of the industry trends. In 2012, our company proudly launched the world first internet-connected and remotely manageable coffee machines, and in 2014, we introduced the largest brew group of the industry – another world first! Cafection is all about innovation, technology and manufacturing equipment that will stand the test of time while keeping the most important aspect of the original Avalon brewer: delivering nothing less than a perfect cup of coffee.
Discover Cafection's coffee selection
Freshly brewed using a unique French press technology, Cafection Coffee is produced by the Encore Series models: Encore 29, Encore Lite, Encore Venti and Encore Ground. With a choice of up to three coffee blends and three soluble powders, your customer can enjoy the most complete variety of American style coffee and hot beverages. Cappuccino, Café Latte, Mokaccino and Vanilla Coffee are only a few examples of what the Encore brewers offer.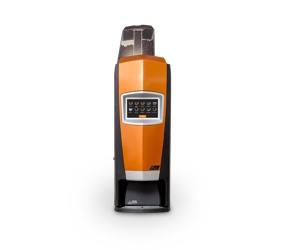 Coffee Machines
Horeca and small offices.
Connectivity at Your Service
Manage and monitor your Encore Series equipment from anywhere, at anytime, using Sophia – Global Management System. This web-based application offers you to manage your assets, view your consumption statistics, broadcast video during brew time or screen saver, and much more.
Visit website